Would a handful of coins change your life?
People do this all the time. Someone on the streets walks up and begs for your spare change. Instead of talking with them and seeing if there are ways to help, you pacify their request with less than most people pay for a coffee.
Imagine that time in your life when you hit rock bottom or came dangerously close. Having no one to turn to and no way out, being completely on your own.
Would a handful of change or several handfuls over the week rescue you? Does it even come close to bringing back what you once had?
Last month was pretty hectic, work related fun, giving me little time to get out there and pedal the roads. I did however get the opportunity to dawn a pair of spandex and circle around downtown Orlando last week. Managed to ride in the path of a shelter of some sort handing out plates of food. There was a line of people, men women and children all waiting their turn. Immediate thoughts turned to the efforts going to feed the homeless veterans for Thanksgiving and how little of a gesture it'll be, not realizing the problem was much larger. Good starting point.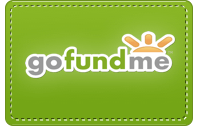 We're asking for people out there to do more. Spare an hour to volunteer to help in your community. Do more than discard of a handful of change and forget about the problem. Hell you may even end up meeting someone that could change your life! The Ride for Veterans is continuing to grow and each new person yields a helping hand. Whether that's sharing this blog with others, offering to cook some of the food or great ideas on how to get more each extra person makes this effort stronger.
Thanksgiving Day is right around the corner and we're continuing to collect donations and help from people that choose to do so. The next project is going to be "Warmth For Christmas." A project that's still on the drawing board, but is carrying a lot of fire behind it. We want to get out there and provide as many of the homeless with a blanket, gloves, a hat and coat.
Shelter isn't always and option for some of them. If possible we would like to also provide a Christmas meal to be shared with some of the shelters in the area. Research will be done to figure out which ones would be best suited for the project. To get a closer look at what life is like in one of these shelters click over to my friend Ronnie's blog.
Change helps to provide a meal for someone or to buy much needed items, but it doesn't live up to it's name. A helping hand, a voice, a force strong enough to care is what's needed.
If you'd like to join us and actually help people out of their situations let us know. It'll only cost you time and love.