"So what school do you go to?"
"Oh, I'm homeschooled."
"Yeah… sorry, I should have sat you down for that one."
Me on the outside:
This is awkward.
Me on the inside:
As one could imagine, I have faced many curious people during my ten year long homeschooling journey. Some people let the questions occur organically and within the subject of conversation, others choose to get me alone and rapid-fire questions and assumptive remarks at me, as if they want to take me to some anti-homeschooling shelter. I, frankly, am quite burnt out from being screened for a. social anxiety b. loneliness and c. lack of education. To all of you who choose to interview homeschoolers, here are some personal responses to your burning questions #nofilter.
Is homeschooling isolating?
Why, yes, it is isolating in a sense. You learn at home. You are not waiting in line to use the bathroom or eat lunch. You spend plenty of time in your house, listening to music while doing online classes or worksheets from textbooks. It's an introverts' haven. Yet, if you are craving the ever-overrated social experiences, you can seek those out literally anywhere. Or you could just go back to school if you can't handle some alone time doing – you guessed it – school work. 
Do you like being homeschooled?
To be honest, I like it less and less when I am asked these types of questions all the time.
Joking (sort of) aside, homeschooling has been fine. Public school would have been just as fine, but it was not what I chose to do. Homeschooling is always a choice, not something people are forced into. It is a way of life, like waking up early or late, or choosing work before play.
Why did you start homeschooling?
Ah, the commonplace question home, private, and public schoolers alike ask. To this day I am still unsure of how to answer this question. The easiest way to do so is through an illustration: homeschooling has evolved over many years, and people's opinions of it have evolved in tandem. I entered homeschooling right in the thick of high intolerance for unorthodox education. My sister wanted to take Algebra I in early middle school, and was told she could not advance to that level unless she wanted to walk to a high school alone during a school day. Talk about isolating! My mom was outraged that her academically-gifted child could not advance herself in math, and was able to foresee me being a similar situation. Now, it is the standard to be a year ahead in math in public school, and plenty of students take online math classes to get ahead. These opportunities were not available at the time my sister and I were considering homeschooling, so we just took a chance and dove into a strange new world. We voyaged through Shakespeare, math, science, and more at home. We joined co-ops, went to local homeschool meetups, and tried to look as publicly acceptable as possible. I am still not sure if all the effort was worth it, and I think we developed just as we would have in public school. Truthfully, we were never skeptical… everyone else was.
Don't you worry about socialization?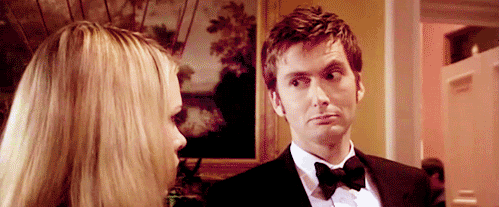 Nope; I've got other issues to think about. I also find it ironic people ask me this long after we have had great conversations and really hit it off. It is as if they only started doubting my conversational and social abilities once they found out I was homeschooled… ha! Oh wait…
What do you do for school exactly?
I am fairly lax in the times I do my schooling, but I contribute many hours of my day to learning. No one forces me to, I simply love doing schoolwork (yep, I am THAT kid). I enjoy figuring out new things, writing essays, developing my thought process, and solving problems. When I am not doing actual "schoolwork" I am researching things, writing stories and poetry, watching TED talks, doing brainteasers, and reading the news. Information is out there, everyone, and I love to grab hold of it.
Do you have… you know… friends?
I have as many friends as I need. Not everyone you smile at at school is your friend, you know. But yes, I'm fueled up in the friend department (and this question tends to make people feel awfully inadequate in their search for friendships, BTW).
Are all homeschoolers alike?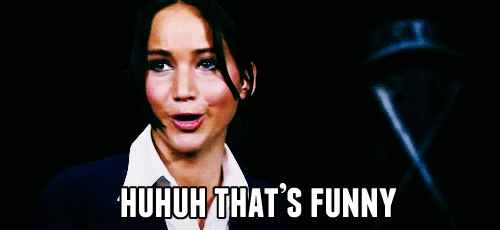 Absolutely not. Homeschoolers range in ages, creativity, logic and reasoning ability, race, religion, gender, ideas, talents, exposure to people, critical thinking skills, public speaking strengths, interests, and more. Sounds a lot like public and private school, eh?
Remember, if you still feel the need to ask a homeschooler questions, do not feel discouraged to do so. There is nothing wrong with curiosity! Just note that the frequency of your question may be so high that the person's patience for that question may be next to non-existent. Also note that judging a homeschooler's xyz abilities JUST because he or she is homeschooled is quite distasteful. We certainly respect all forms of schooling, knowing that we are in the minority, which promotes tolerance of all types of people in the homeschooled community. We want you to learn, if that is the sole intent of questioning, but not at the expense of common courtesy. Sensitivity and some social awareness are necessary prerequisites to jumping into a grill fest. Tread softly!
GIFs found at:
http://shesafemmefatale.files.wordpress.com/
huffingtonpost.com
celebuzz.com
mrwgifs.com
reactiongifs.us
reactiongifs.com
uproxx.files.wordpress.com
GifsEverywhere
The Frisky
Have questions or comments about homeschooling? Leave them in a comment below!