I promised to issue full reports on the Seven Dwarfs Mine Train event at Walt Disney World this week, so here's  quick installment from the first night (if you missed my previous article, you can find it here). The festivities kicked off with a Rock Your Disney Side party at Epcot, followed by Illuminations viewing. The party was packed with delicious food, wine, margaritas, and other drinks, and some great entertainment. However, I have to admit that the Disney characters were a big highlight of the night.
There were many traditional favorites on hand, like Mickey and Minnie Mouse, who dressed up in their formal wear to celebration the 25th anniversary of Disney's Hollywood Studios:
Goofy was there to promote Blizzard Beach:
There were lots of characters from the Festival of Fantasy parade on hand, but the "Sleeping Beauty" contingent is my favorite:
Several Cast Members from Festival of the Lion King also paid a visit:
There were even living statues in the entryway:
But perhaps the best surprise was having Anna and Elsa sneak up on me as I was grabbing a photo with Olaf. I didn't even know they were coming, and suddenly there they were!
Disney definitely knows how to throw a party, and I consider myself very lucky to attend. Here's one last photo to show how my night ended with a perfect view of Illuminations: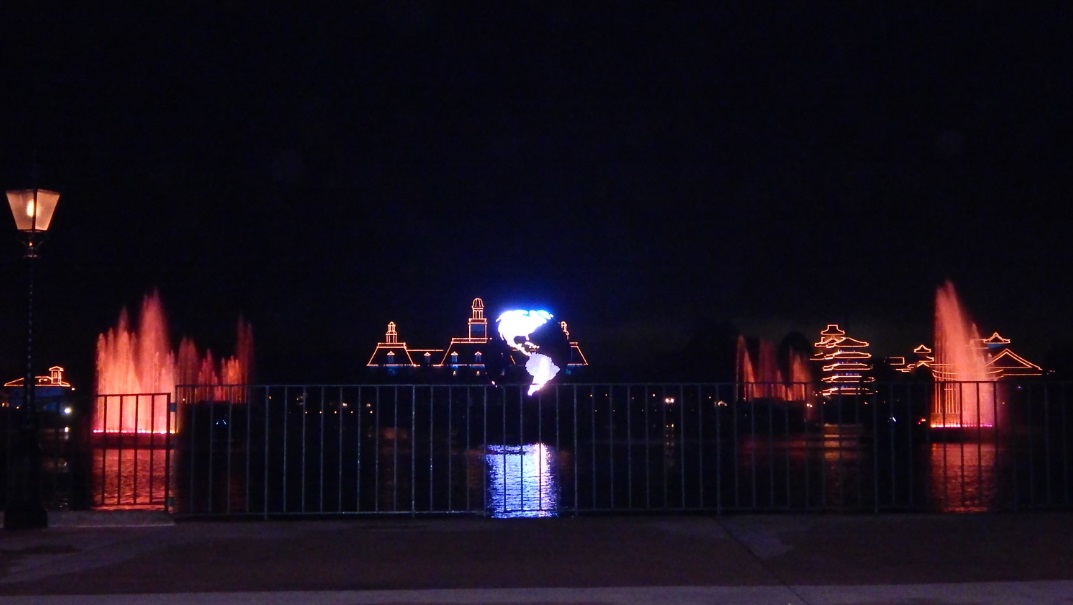 Stay turned to "In the Shadow of the Mouse" for continued coverage, and follow me via @themeparkwriter on Twitter for live updates as we progress toward the dedication ceremony for Seven Dwarfs Mine Train on Friday.
Follow me on Twitter via @themeparkwriter and stay tuned for more tips, observations, comments, and rants from someone who lives close enough to Walt Disney World to hear the fireworks from her house every night. I literally write my blog  In the Shadow of the Mouse.