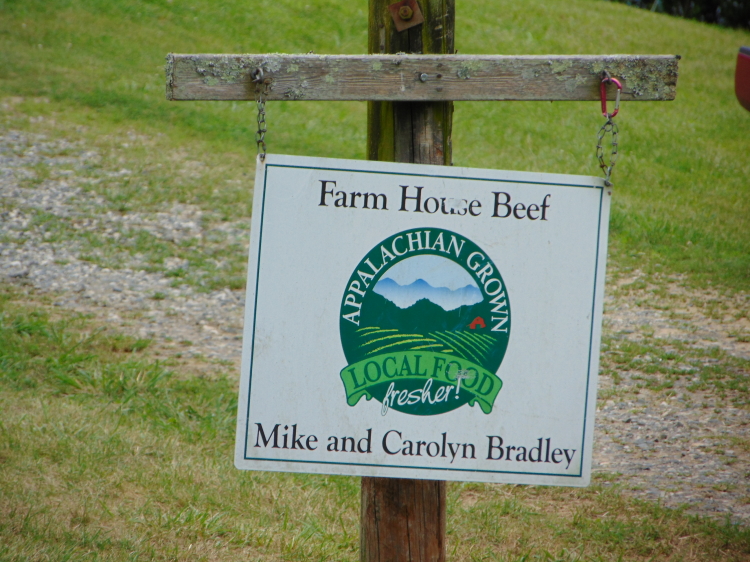 North Carolina's politics might be sketchy but a growing number of farmers, concerned with the state's environment, is making up for it. The Appalachian Sustainable Agriculture Project (A.S.A.P.) is a nonprofit that supports local farmers by providing training and marketing support, connecting farms to local chefs for authentic farm-to-table dining, as well as "creating healthy communities and thriving local food economies."
Each year A.S.A.P. hosts a farm tour in the Asheville area with several clusters of family-owned farms, vineyards and creameries opening their gates to the public for educational journeys through the life of local cultivators, ranchers and agriculturalists. It's an eye-opener to see the kind of hard work that goes into running and maintaining a successful farm, whether it's raising cattle, pigs and hens, to growing berries or harvesting sheep's wool.
With the help of A.S.A.P., organic farming is becoming a mission for young people striving to give back to the environment by cultivating their crops in an agriculturally responsible manner, thereby guaranteeing fertile land for generations to come. We were encouraged to meet millennials starting their own farms or continuing the family tradiiton. The young couple at Big Ivy Little Farm are a testament to the concept of giving back to the environment and community. Nick and Hitomi's belief in "Big taste from a little space," through regenerative and permaculture models of farming, prove what can be accomplished on just 2 acres of land.
Farm or Barn weddings are a big deal in North Carolina, providing extra income on the weekends. Several, like Franny's Farm, offer cabins for family members, providing a total immersion into country-themed nuptials.
We were impressed with Paul's solution to the berries being raided by bears at Long Branch Environmental Education Center. No guns needed, just raise a ruckus with pots and pans to scare them off. Sustainability is their mantra and the blueberries date back decades to the mother plant by taking cuttings and creating daughter, granddaughter and great-granddaughter plants, providing fruit for generations to come.
This year the grandkids got to sample cheeses, cuddle bunnies, milk a goat and enjoy a hayride to the top of a hill overlooking a cattle farm. Two days and seven farms later, their heads were full of useful knowledge about what it takes to get a carton of eggs, beef for burgers or lettuce and tomatoes to market for their consumption. Learning about sustainability, living off the grid and taking personal responsibility for the preservation of the environment, are good lessons to take home to Florida.