When I was in was younger I really thought that you need to have a man in your life to be of any importance. I tried to make a relationship that was clearly faltering and I allowed it to consume the very person I was trying to become. My mothers always use to say, "You only have one life to live, so live it well." Finally, at almost thirty-four I see the bigger picture, doing things that make me happy and not at the expense of others.
I met a guy at seventeen teen who would eventually change my entire outlook on relationships and love. I remember the day as if it was yesterday. I was waiting for my mom to pick me up after school, when one of my friends (who shall stay nameless) asked to me go with her to a wrestling meet in the weight room. I knew why she wanted to go, there was a guy that she liked lifting that day and she wanted a wingman/person to go with her. I still had some time so I obliged. I mean it wasn't like I had anything else important to do and Mom was usually late anywhere.
It was March and very hot, so when we walked in the lifting room it reeked of smelly boys and gyms socks. The prissy side of me wanted to leave and I almost did. Until I saw him, lets call him Jeff for now. I knew that face and he knew me. He was from the other school, boy I knew him. Jeff and I had gone to Middle School with each other, but years had past since we last saw each other. My friend went off to pounce on her prey as I stood in the doorframe admiring this boy that looks dramatically different from before. We were both seniors about to graduate soon and go our separate ways. I had just gotten out of a long distance relationship. So, having a boyfriend was that last thing on my mind at the time.
I wanted to be single and have fun. I was speechless for a second as he walked up to me. Jeff and I had history. He was my first kiss and the very first boy that I ever liked. Imagine seeing him standing right in front of me four years later? We chatted for a bit caught up with each other and exchanged phone numbers. That night he called me and from that moment on he and I were virtually inseparable for the next three months. I was so in love with him and he with I that we cut off the world only focusing on each other. Later I realized that this wasn't normal. My friends didn't like him and thinking he was too possessive and I can see that now; however then I only saw a boy who wanted to give me his undivided attention something I didn't have in my previous relationship.
That's until things took a turn for the worst after my senior prom. The week before I spent in Tampa, competing with my drama club for state competition with prom night the Saturday I came home. I wanted Jeff to come with me, but he said "I not going to my prom why should I go to yours?" So I went alone to my senior prom when I supposedly had a boyfriend. His only request was that I didn't dance with any boys. Now, At the time my friends and I laughed at this absurd request. I mean seriously? Did he really expect me not to dance with any boys?!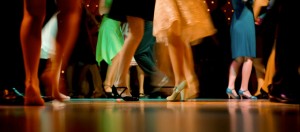 Lets just say I ignored his request after a good talk with my mom. She thought the relationship had developed too fast in such a short time and thought I should have a life a live it. After prom things were okay, I worked my job at the theme park and prepared to go to college in the fall and he prepared to do the same. But the night of his graduation party ended our relationship only problem was he didn't tell me it was over. As usual he can over my house to pick me up, while he was waiting I gave him my prom pictures that I had recently developed to look at as I finished locking up my house. He wasn't happy with the pictures at all and he grew very angry with me refusing to utter more than two words the rest of the night. I didn't realized I have kept some of the photos of me dancing (not suggestive) with my classmates. It would be the last time I saw them so I wanted to capture good memories to have for the future.
Well, Jeff didn't like that at all. After the disaster grad party, we were at a stand still in our relationship. The summer was here and I still worked full-time at the theme park. But Jeff didn't want anything to do with me. I would call and he'd tell his mom to say he wasn't home. I was devastated. My best friends thought he was a major douche with a complex and blamed me for allowing him to take over my life. The final blow was when he left to go to college. I knew nothing and he didn't even bother to call me and say goodbye. I had to find out from his cousin who I ran into at the 7-11! I went home and cried a solid hour. He had left me in holding all summer and I allowed this to happened. I was so hurt I could stand to be in the same state as him. So, I cancelled my plans for college and I joined the military.
It would take years for me to get over that rejection and learn to trust again. A few lessons I learned from looking at that time now as an adult, never give a person so much control over your life that you have to leave where you live. Also, running from your problems or pain doesn't cause it to subside; no it's going to always be there until you learn to cope with it. Finally, know your worth as a human so that no one can tear you down again. Looking back on that situation I learned a lot, if I had to do it all again I would have stayed and lived my life as I planned and not allowed such a breakup to take over my life.
Thanks for reading,
Elle
Like, Comment or Subscribe
Twitter:@AvidWriterElle Instagram:Author Elle Henry Facebook:Author Elle Henry