For all the non writer types NaNoWriMo is contest based in the month of November to celebrate writer National November Writers Month visit NaNoWriMo.org. Each year writers from all walks of life come together with the trusty MacBookPro and an attempt to write a novel of 50,000 in 30 days. A daring task some my say and yet many of my friends have won every year.  This contest is about self-assurance and the drive you have to get your work out to the public masses. Last year was my first year I admitted that I wasn't prepared for the contest and I didn't utilize many the resources the site provided to me. There are many types of writers. Here are a few I have met. I personally I have done quite better this year than the latter and I owe that all to making friends and utilizing the tools to help me success. It's day fourteen now and my word count is 11,774 it's a number that I am proud of because it's double than what I started and ended with last year and I plan on finishing NaNo with a complete novel that I love. I writing something that I have passion about, so at times I fall into the three categories: The Frantic, The Overachiever and The Floater –The Frantic typer is the one person trying to make that unreachable word for the day. But he will stay up all night high on caffeine and lack of sleep to make it to 10k words to reach the reach milestone.
–The Overacheiver she has reached her word count for the day, so she posts all over Facebook and Instagram to rub it in your face.  You laugh and this person because you know that their lives truly suck.
–The Floater is the hare in the race the one you never would expect to when because he's to bust goofing around not taking the competition as serious you are and his word count 987! He doesn't care about limitations only writing with the words find him.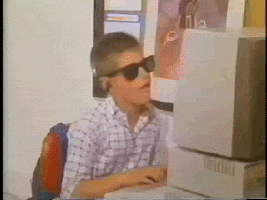 This is my NaNo update for now. I will be on the 20th when the winning starts!
Don't forget to like, share and subscribe!
Happy Writing,
Elle